Zbog nedovoljnog broja prijavljenih učesnika ''Čiker mtb vikend'', zakazan za period 15-17.09. u etno-selu ''Gostoljublje'' se OTKAZUJE. Kako se radi o zaista lepom ambijentu, i etno-sela i okoline, ukoliko bude interesovanja ''mtb - vikend'' će biti organizovan nekog vikenda na proleće...
Mountain biking
It is considered that mountain bike was born in California, more precisely Mount Tamalpa, a peak of Marin County, in the 70s of the last century. A group of biking lovers gathered around the idea to modify already existing bicycles so that they are suitable for the ride outside asphalt road, i.e. any kind of terrain. The most famous members of that group were Joe BreezeGary Fisher, Charlie Kelly, Tom Ritchey, Keith Bontrager and Charlie Cunningham, and even today their names are found on bikes all over the world because later on they established companies for MTB equipment production.
The interventions and modifications they did to already existing factory produced bicycles were numerous, starting from frame reinforcement, replacing the concept of braking, adding damping elements, change of geometry, adding chain sprockets and replacement of road tires.
At those times people were not familiar with many disciplines we know today, and the first one that these enthusiasts practiced was descent. They overcame ascent in trucks, and then, from the top, they descended at the foot of a mountain. In time however, they came to a conclusion that they should round-up the whole process, which meant that ascent should also be overcome by bicycles. Therefore the first modifications included frame reinforcement and the system of braking. Afterwards they moved on to add small power-driven chain sprockets, bigger at the cassette of the rear wheel and some other interventions which could support everything and make bicycles functional. The specialization for various disciplines came along, so the construction solutions were.
The series production started in 1982, in the companies Specialized and Univega. Mountain biking became the Olympic sport in 1996 in Atlanta (as a demonstration sport, and the only discipline was cross country). From the year 2000, it has been shown as a full-fledged sport.
Today, mountain biking is acknowledged and wide-spread sport both in competitive and recreational sense, and it will continue to grow as the desire of every contemporary man is to turn to nature as much as possible, and this sport is one of the best ways to do that.

THE REASONS TO ENGAGE YOURSELF IN MOUNTAIN BIKING
Health and good physical condition which one acquires while being in nature
The possibility to ride over any terrain, at any time of the year
Freedom to ride in company or on your own, whenever you want and for how long you want to
Reduction of air pollution by lessening the usage of motor vehicles
Reduction of costs upon using bicycle in everyday activities
Feeling of freedom and access to some places you couldn't reach by car
Easy maintenance, parking in urban areas
You don't depend on timetables, city traffic and crowds...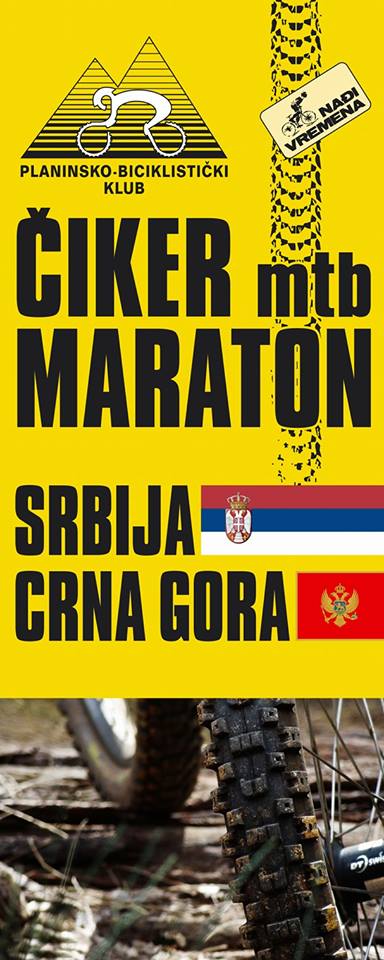 Find some time to play, that's the secret of youth
Find some time for friendship, that your way to happiness
Find some time for dreaming, that's the path towards the stars
Find some time to look around you, the day is to short for being selfish
Find some time to laugh, that is the music of your soul

Follow Us: