MTBC "Čiker"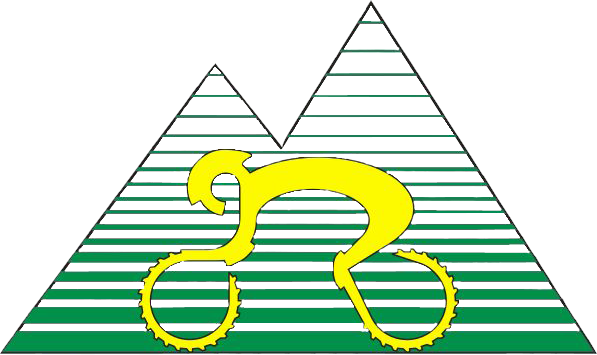 MTBC "ČIKER" from Kraljevo was established on
October 25, 1996
as an association of citizens which counted
16 members
. Today, the club has around
50 members
, of different age. MTBC
"Čiker"
was at first conceived as a recreational club, but soon it adopted its competitive side.
The competitive part has given many good results from its establishment until now. And so, in its history, MTBC
"Čiker"
had
FRY champion in junior competition, champion and vice-champion in the women's competition FRY, sportswoman of Kraljevo as well as winning the eighth place in the Balkan Championship.
On the other hand, in the world of mountain biking, MTBC
"Čiker"
is also famous for organising tours across the mountains which last for several days. In that way, the members of MTBC
"Čiker"
have visited all dominant mountains (
Kopaonik, Golija, Bjelasica, Komovi, Durmitor, Sinjajevina, Lovćen, Stara planina, Vlasina, Besna Kobila, Rtanj, Beljanica, Tara, Zlatibor...
) and reached their tops (
Pancic's Peak 2017m high, Jankov kamen 1833m high, Zekova glava 2117m high, Midžor 2170m high...
).
Since 2012, the mountain bike club
"Čiker"
, from Kraljevo-Serbia, in association with touristic organisations from
Serbia
and
Montenegre
, has been organizing the great
"Čiker MTB marathon"
, whose trail starts from Kraljevo and ends in some town in Montenegro. The first year marathon was a part of the IPA project:
"Sustainable development of cycling"
, which was awarded the best project between the two countries in
2012.
, financed by
EU
.
Not only is the main purpose of the marathon to present cycling and healthy lifestyle, but it also promotes the touristic and cultural potentials of the two countries.
Marathon lasts for 7 (seven) days or more, and its route covers many beautiful hills and mountains of the two countries, including touristic centers as well as the people's cultural institutions that exist in those places.
Čiker MTB marathon 2014 - Sjenica - Meandri Uvca