Čiker MTB marathon 2020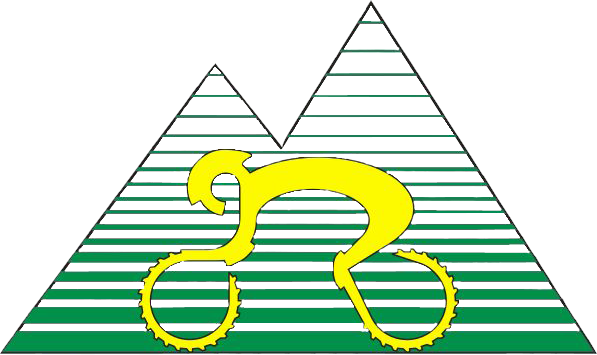 Čiker MTB marathon 2020 will start on Sunday June 21, 2020. Marathon will last for 10 days and it is not competitive. The marathon will start in Kraljevo, and finish in Trebinje, Bosnia and Herzegovina.The marathon route will cover many mountains in Serbia, Montenegro and Bosnia and Herzegovina of which the most familiar are: Goč, Golija, Hajla, Bjelasica, Sinjajevina, Krnovo, Lovćen. It will also cover the following territories: Raška, Novi Pazar, Tutin, Rožaje, Berane, Kolašin, Nikšić, Cetinje and Trebinje. The marathon will go through many beautiful hills and mountains, using their macadam roads, as well as touristic centers of the three countries. The return of participants to Kraljevo is organised for June 30, 2020.
Organization plan, day by day
June 20, 2020 - The gathering of marathon participants in Kraljevo.The participants will be given an opportunity to opt for accommodation at properties. In the afternoon, on the town square in the center of Kraljevo, a marathon promotion will take place as well as a Mini Tourism Fair. In the evening, a convenient cocktail will be held in the municipal administration building for all participants, representatives of tourism organizations and guests.
June 21, 2020 - The marathon will start at 8am. Participants will first climb Mountain Goč, where they will have a longer break for a snack at the Good Water location. From Goč Mountain, participants will cross to Studen Mountain, where they will reach the Stojanac pass at about 1100mnm. From the Stojanac pass participants will descend across the village of Gokčanica to Ušće, from where they will climb to Studenica by regional road, where they will spend the first night.
June 22, 2020 - From Studenica, through Dević and Koritnik, participants will exit to the regional road Raška - Golija, where a longer break will be made for the participants` snack. After that, along the ridges of Golija, the route goes down to Novi Pazar, where the second day of the marathon will end.
June 23, 2020 - From Novi Pazar, through Žirče, the marathon will extend to Tutin, where a welcome party will be organized in the town square with a lunch break. From Tutin, through Godovo, participants will come to the state border, where they will cross into Montenegro, and then through Bijela Crkva to Rožaje where the lodging of participants will be organized.
June 24, 2020 - The marathon route will move from Rožaje, across the Hajle Mountain, to the valley of the Ibar River, and then, through Džakovica and Padež, it will descend to Berane, where participants will spend their fourth night.
June 25, 2020 - The route from Berane via Lubnica and Kurikuća climbs to Bjelasica, passes by Zekova Glava (2117mnm), then extends along the ridge of Bjelasica to Trešnjevik, just in front of the famous Komovi Mountain, only to descend through Mateševo to Kolašin, where a fifth overnight will be organized for participants.
June 26, 2020 - The route goes from Kolašin, across Donja and Gornja Lipova, then through Krnja Jela to Krnovo and ends at Vučje, where participants will spend their sixth night.
June 27, 2020 - The route descends from Vučje to Nikšić, where a short break will be organized to visit the city. From Nikšić, the route extends through Čev and Bojkovići to Cetinje, where participants spend their seventh night.
June 28, 2020 - Participants from Cetinje embark on a journey to Bosnia and Herzegovina. Through Grahov and Vučija they will reach the state border, and then through Župa and Arslanagića Ćuprija they will reach Trebinje, the final location of the "Čiker mtb marathon 2020".
June 29, 2020 - Participants have a day of rest, during which they can enjoy the beauty of Trebinje or take a tour of Herceg Novi or Dubrovnik. In the evening, a final cocktail will be organized for all participants and guests.
June 30, 2020 - A return trip to Kraljevo will be organized for all the marathon participants who have previously applied for it, along with their bicycles and equipment. Arrival to Kraljevo is expected in the evening hours.